Keep Your GoPay Account Safe!
Hello Gojekers!
Part of the reason Gojek is known as a SuperApp is because we are Super Safe. We enforce our commitment to prioritize your safety and security with advanced technology and, because Safety and Security is a shared responsibility, we also need your help to stay vigilant when using GoPay (or any other digital service for that matter). There are 4 key steps you can take to keep your GoPay Account safe.
Never Share OTP Codes or your Personal Data
OTP stands for One Time Password and it is a CONFIDENTIAL code sent to your registered telephone number through an SMS. The OTP code is like a special key that gives the user access to your application, so never share it with anyone, even if they claim to be from Gojek. In fact, Gojek will NEVER ask for your OTP code or any other confidential data (like PINs or identification numbers (KTP)) for any reason.
One Device Access
Your account can only be connected to one device, so if another device logs into your Gojek account, your device will be automatically logged out and you will get an immediate notification that your account has been accessed from another device. If this happens contact CS Gojek via email customerservice@gojek.com immediately
Activate your PIN
PIN stands for Personal Identification Number and just like your bank ATM card, it ensures that only those who know the PIN can make a transaction. Activate your GoPay PIN so that all GoPay transactions (except Gojek service transactions) will require the user to know the PIN before a transaction can occur.
Use the Application Help page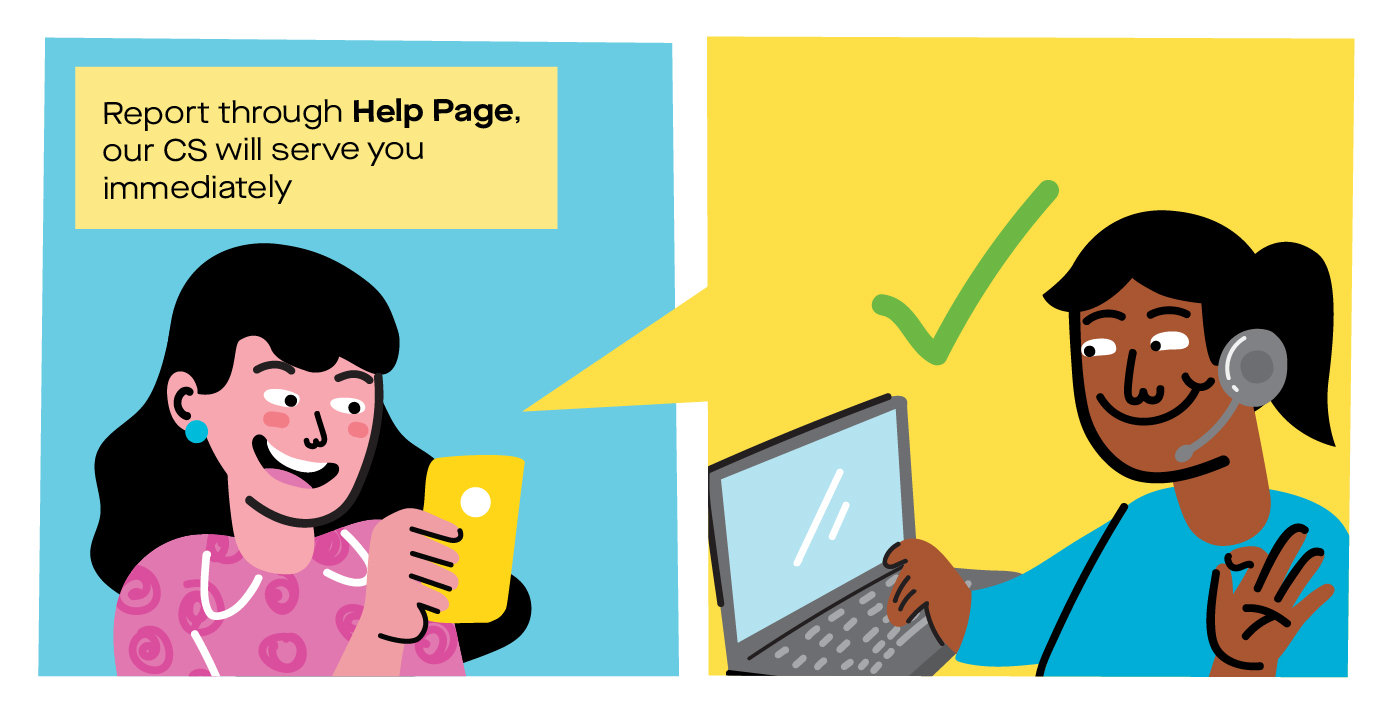 Use the application  Help Page to find the information you need about any questions or issues you may be experiencing. The Help Page contains a lot of information but just in case you need more assistance Gojek customer service is available through email or phone, 24 hours a day
By staying vigilant and implementing the four aforementioned steps you are keeping your GoPay Account safe.  Remember Gojek will never call you and ask for private information or ask you to enter any numbers into your phone. Always be wary of suspicious requests.
To put what you have learned into action, click the following links for more information:
Sorry, one last step! Please share this important information with your friends and family, so they stay safe too. 
For more information about GoPay security features, contact GoPay Customer Service through customerservice@gojek.com.