Protect Your GoPay! Beware of These Scam Methods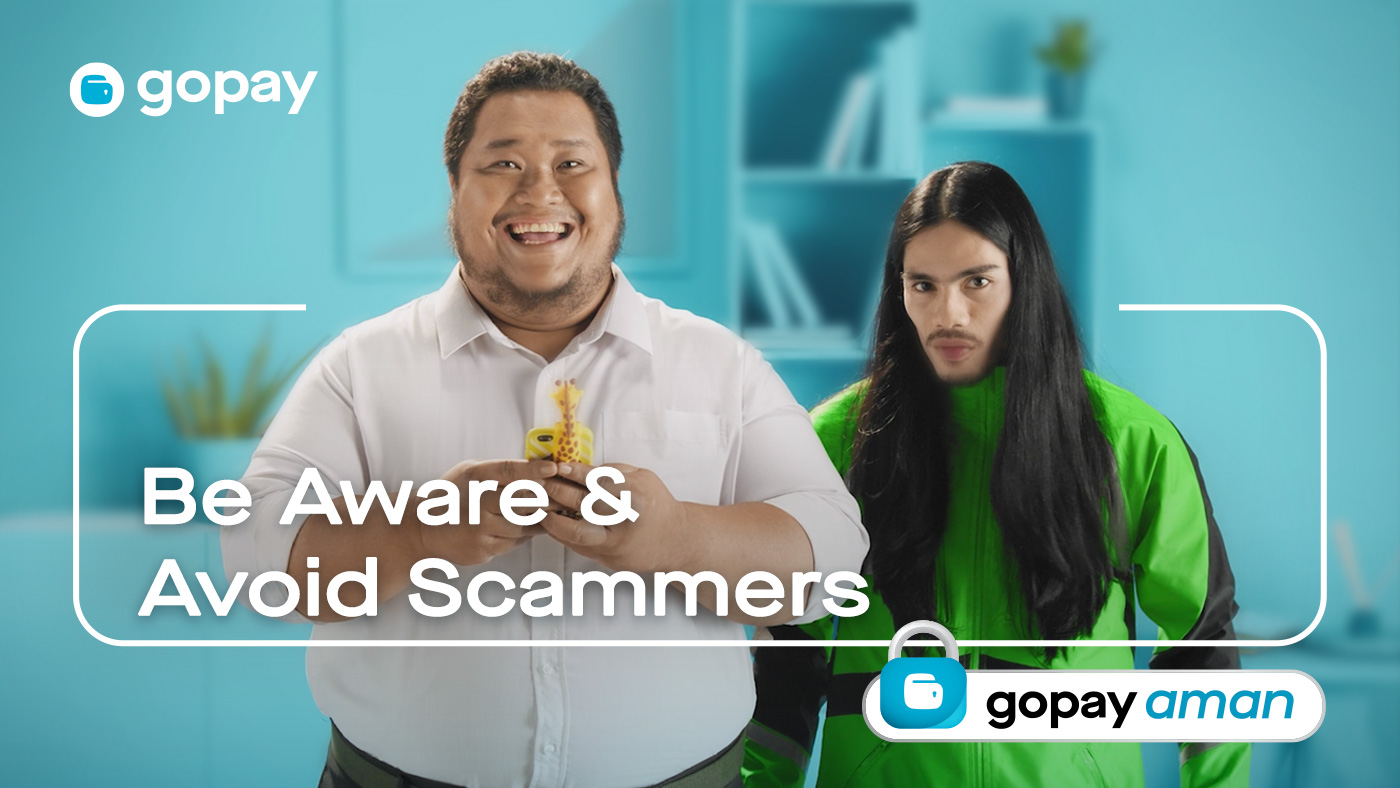 Paying for food, groceries, bills, applications, and even topping up your favorite games is easier with GoPay. In fact, now you can also transfer GoPay balance to your friends too! However, there are also many unresponsible parties who abuse the ease of using GoPay. To make your transactions always safe, be a smart user by always being vigilant and file suspicious activities.

Let's learn some of the following GoPay or Gojek scam schemes, so you will be able to prevent them!
1. Pay or Top Up Scams
Beware of online payment scams that use MAGIS ("Manipulasi Psikologis" or "Psychological Manipulation"). Usually, scammers disguise themselves as sellers who sell things cheaper than the market. They also often change their social media usernames.

Before buying anything (clothes, accessories, app purchases, games top-up, etc), don't forget to always be vigilant! Always double check the third party that uses GoPay as a payment method. Trace sellers' tracks and reputation to avoid things that you don't desire.
To buy applications or top up games, you can choose partners who are officially collaborating with GoPay, such as Google Play, Codashop, UniPin, MPL, and Wawa Games. You can check the promo information here.
2. Scams on Behalf of GoPay
Be careful of those who claim to be Gojek or GoPay on social media. Find out the official accounts that has blue tick sign here:

If you receive messages from accounts other than those mentioned above, don't reply to them! Especially if they ask for your personal data, report it immediately to the official customer service. Remember, Gojek or GoPay never ask for your personal data.
To make sure everything's safe and sound, if you ever encounter any problems, contact our customer service via e-mail customerservice@gojek.com. So, you will be able to avoid scams on behalf of GoPay on social media.
3. Someone is Asking for your PIN or OTP Code?
In order to keep your GoPay transactions or top up through OneKlik safe and secure, don't forget to set PIN (Personal Identification Number). Always remember not to share the OTP (One Time Password) code when you log in to the Gojek application or during OneKlik activation.

Gojek and GoPay never ask for a PIN or OTP code for any reason. Do not share this secret with anyone!
Always Remember JAGA Steps
Implement these important JAGA steps every time you make a transaction to avoid scam or fraudulent activity.
Be more careful when making transactions with GoPay
Keep personal data safe, don't share OTP codes
Use PIN, and
Report suspicious activity through e-mail or official help page.
If you experience problems or receive a suspicious request, don't hesitate to send an e-mail to customerservice@gojek.com or call +6221-5084-9000. You can also check Help Page to read more about your account security information.
Share this information with your friends and family, so everyone will always be aware of online payment scams and keep their GoPay safe!
< How to Detect, Avoid, and Report Gojek Fraud
< How to Set Daily Limit & OneKlik Security Information