Ride with Gojek. Collect raffle tickets. Better your chances.
We're the right ride to stay on, and here's why: in celebration of our 5th year keeping Singapore on the move, we've got over $555,000 in prizes, vouchers, and rides to give away. Scroll down for more details!
What's in store for you:
A 4D3N luxury trip for 2 to Bali
• Return flights, luxury hotel stay, and IDR 2,000,000 in Gojek vouchers included

• 3 winners to be drawn by 6 December 2023

• For raffle tickets collected in Nov 2023
A year's supply of Gojek vouchers
• $20x365 in ride discounts

• 5 winners to be drawn by 5 January 2024

• For raffle tickets collected between Nov–Dec 2023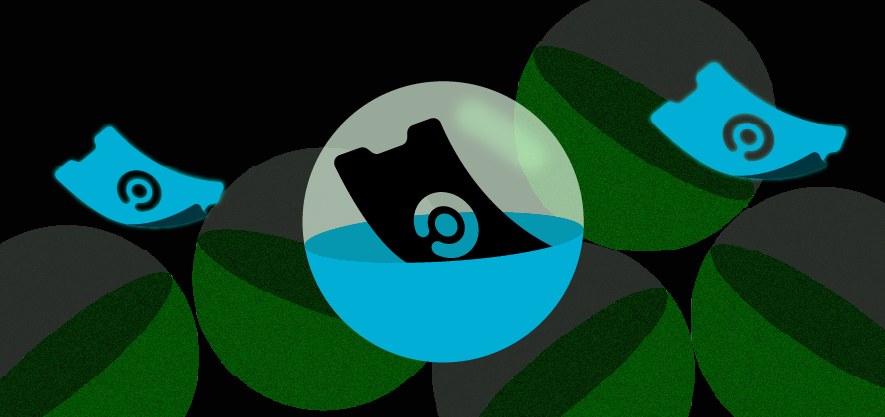 Tickets to literally anywhere
• Choose a destination and we'll send you there
• Redeem any no. of tickets you'd like (capped at $5,000)
• 1 winner will be drawn by 5 February 2024
• For raffle tickets collected between Nov 2023–Jan 2024
Collect raffle tickets for every Gojek ride you take
Base tickets
GoCar, GoTaxi: 1 ticket
GoCar XL, GoCar Premium: 2 tickets
GoCar XL Kids, GoCar Kids: 2 tickets
Ride from 9AM–5PM on weekdays
+1 ticket
Leave your driver a tip via the Gojek app
+10 tickets
Checking your raffle tickets
4․ Look for the Others tab
• See all the tickets you've gotten for your rides

• Note: these vouchers are not usable and do not give you discounts on Gojek rides.

• A maximum of 200 raffle tickets will be displayed (but we'll still count your rides in our system).
Get up to $5 off your ride
We're giving 15% off (capped at $5) one ride in November 2023. All you need to do is use promo code GOJEK555. Limited redemptions daily, so make sure to redeem from 10AM (hint: if you don't get it today, try again tomorrow).

Note: this voucher is only redeemable once and will expire a day from when you redeem it, so use it fast!
How will I know if I've won the raffle prize?
Winners will be announced on our Instagram on the respective dates as written above. Then, our GoTroops will give you a call – or send you a message via /email, or through a push notification. Keep your eyes glued!
I cannot collect my prize / fly to Bali for some reason. What happens then?
Unfortunately, unclaimed prizes will be forfeited and Gojek has the discretion to choose alternative winner(s).
I've won – can I transfer my winnings to someone else?
Do I get bonus tickets if I tip my driver with cash?
Unfortunately, no. Only tips given in-app will be counted toward your raffle tickets.
How much must I tip to qualify for the 10 bonus tickets?
You can tip any amount you want, but the minimum amount on the app is $1.
There is a voucher code linked to my raffle ticket. Can I use it to get discounts?
This voucher serves merely as a visual representation of a raffle ticket you've collected. It is not usable for discounts.
When will I find out if I've won?
Winners will be announced by the 5th working day of each month – and if you don't win this month, not to worry! Your raffle tickets collected will still count towards next month's draw.
If I've won vouchers on Gojek's Instagram, can I still be qualified for the monthly draw?
Absolutely, yes. Take more Gojek rides to have better chances at winning the monthly draw!
Where can I find surprise vouchers?
You'll have to look at the Vouchers tab on your app to see if you've gotten them.
If I've won last month's raffle, will I still qualify for next month's raffle draw?
If I've won last month's raffle, what will happen to the raffle tickets I've collected this month?
You can continue collecting raffle tickets for each ride, but will not be eligible for future raffle draws.
My friend got surprise vouchers but I didn't. What gives?
Surprise vouchers will be sent to customers of Gojek at random every week, in random amounts and/or denominations. If you don't see them this week, come back next week.
Where can I check how many raffle tickets I've gotten?
You can check out all the tickets you've collected under the Promos > Vouchers > Others tab. You will see a maximum of 200 raffle tickets at one time, but not to worry – the number of raffle tickets you can earn is limitless, and we'll still record your tickets earned in our system.
I've won the trip to Bali. When must I travel?
Congratulations! You'll have to travel within a year from the date that the prize is drawn.