Need a night out dancing to chart toppers? Or prefer winding down to jazz tunes? Here's your guide for some music to your ears.
Image from: Tipsy Penguin
For music closer to home:
Where: 300 Tampines Avenue 5
Singapore's very first co-op restaurant – where many chefs come together to create dishes of their expertise – serves from a variety of cuisines, and has live bands Monday through Saturday. Perfect for hanging out with friends for a warm meal without actually leaving the neighborhood… if you live in Tampines.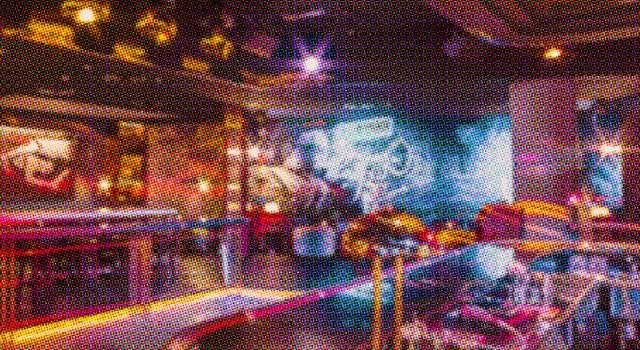 Image from: LuLu's Lounge
For nights in town:
Where: Pan Pacific Hotel (Marina)
It's about to get warm all up in this jazz, as Duke Silver says it. Skip the impossibly loud and obnoxious clubs for a quieter night out at Lulu's, where everything – including its music – takes you back to a '60s New York back alley.
Image from: Esplanade – Theatres on the Bay
For free live sets:
Esplanade — Theatres on the Bay
Where: 1 Esplanade Drive
This performing arts venue has everything you'd need for a night out – dining options, quirky/niche shops, a stunning rooftop, best views of the Singapore river, and best of all, free music shows from local/indie artists happening daily.
Image from: Daniel Peters/Delfina Utomo
For flexin' your musical muscles:
Where: White Label Records
Get quizzed on everything from indie pop to black metal. Hosted once every two months, this trivia night includes house rules of having at least one drink in your hands and leaving your phones off.
Image from: ETTE TEA COMPANY
[BONUS] For the homebody:
Stay home on a Friday night
Where: Your house
Okay, this is a cop-out for the Gojek team, but there's really nothing we'd recommend more than spending a little me-time at home when the rest of the world goes by. Best of all: you get to pick your music. Your mini-guide to a DIY staycation at home, as follows:
Put on your fave Spotify playlist. We like this for a healthy sing-along, and this on your commute home.
Find the lyrics to your favorite songs, and call your friends over for a karaoke sesh.
Pair with some hot tea – or your (non)alcoholic poison of choice. Our fave: ETTE TEA COMPANY's Tigress Mint, which is a soothing blend of peppermint, verbena, and lemon peel.
Order in from your favorite restaurant and dig in.
Add a candle for mood lighting, if needed. IKEA's scented ones start from just $2.90!
Banner image of White Shoes and The Couples Company by Kimberly Ho.

---
Any content in this email including references to third party sites or applications ("Third Party Sites") is for general informational purposes only as part of our user community engagement. It does not constitute an advertisement, endorsement, recommendation or advice, nor does Gojek derive any form of commercial benefit from third parties from sharing such content with you.
Content made available from such Third Party Sites including about their products and services ("Third Party Content") is solely the responsibility of the site provider, and any transactions you enter into concerning Third Party Content linked from this email are solely between you and that Third Party, without any liability or responsibility on the part of Gojek, its licensors or any of its Affiliates for such Third Party Content or transactions.