If you've seen the young, ultra talented students peppered on posters across town, your social media feeds, and even Spotify, know that they're the same bright minds in front of and behind the campaign! Here's what went down behind the scenes of Gojek's latest ads:
Work and life have both become a little bit more flexible for many of us through this pandemic. In the spirit of making sure rides remain accessible at all times, we wanted to offer off-peak discounts for rides between 9AM–5PM. Then we thought: who knows how to navigate the 9–5 best? Students, of course!
So along with our friends at Forsman and Bodenfors, we invited students to make ads that would speak to their peers best. We scoured Singapore's campuses for the best minds of the next generation. In the end, we had gathered our three groups of students:
The designers
… who had to pose for and shoot all things #aesthetic. These artists and models were Mayle, Khai, Nicole, Annabel, and Naomi.

The actors
Responsible for creating our video ads, the team of thespians included Nicholas Damien, Suhaana, Arielle, Gracian, and Terese.

The DJs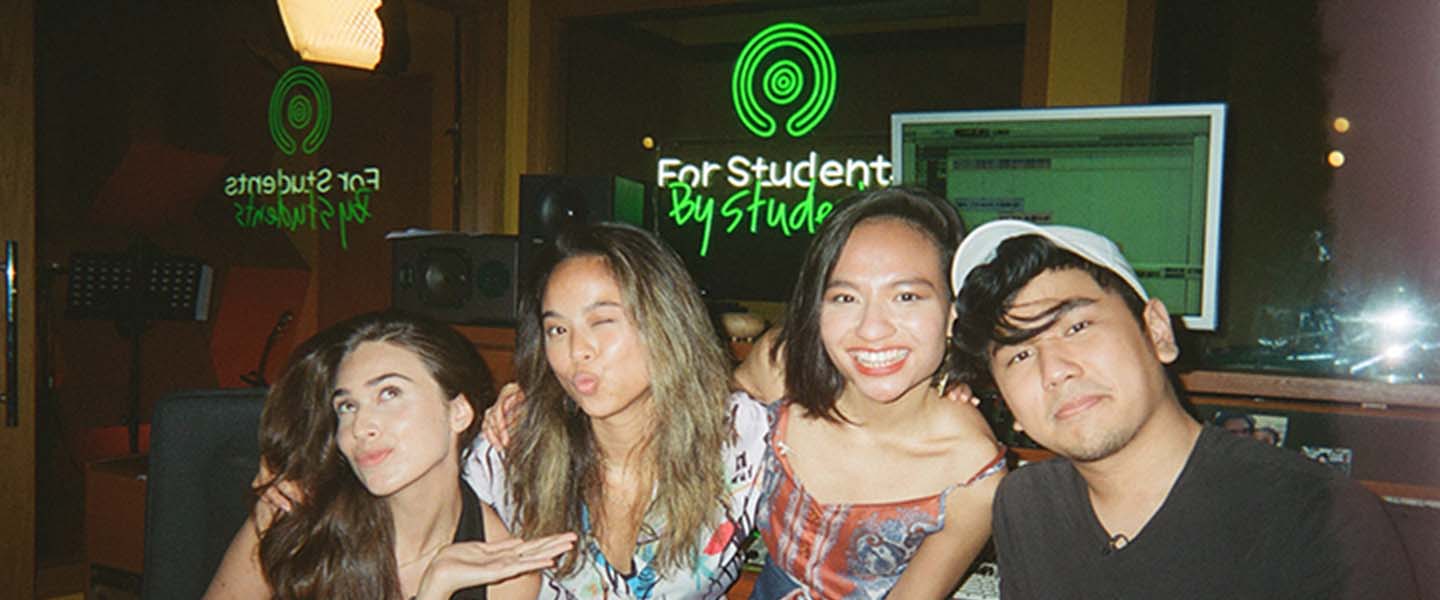 … who had to come up with the most sultry of voice clips. These voice performers were Praveena, Gabrielle, Sofie, and Thomas.

After brainstorming and planning, our students headed to their respective studios. Here are some highlights from the:
Photo studio
The students came fully equipped with their own props and costumes, ready to have fun and execute their well-thought concepts.

Filming location
Despite limited space, the team worked like a well-oiled machine. Nicholas, especially, was a great sport, braving the skin-tight green suit for hours on end!

Audio suite
Sofie did her best/worst rendition of a jazzy tune on a recorder a la this genius cover of "My Heart Will Go On" by Matt Mulholland – the first time she'd done so since primary school, we bet.

Check out all the magic behind these ads in this video:
Final work
And… they did it! The final work is a slew of wildly funny and impactful creatives that we're proud to present to the world – we couldn't do them better ourselves.

We hope you've enjoyed this BTS run-down! And if you did, or if you think you have ideas just as good, consider joining us as an intern.