We're well on our way into the second half of the year. Hop in (a GOJEK), catch a break, and embrace all that June comes with – mazes by the waterfront, desserts disguised as entrées, and a cemetery, no less.
Image from: DBS Marina Regatta
Play: DBS Marina Regatta – The Race Against Time

Where: The Promontory @ Marina Bay
When: 31 May – 2 June
It's the 8th iteration of the DBS Marina Regatta, and it brings with it a whole slew of dragon boat races along with a giant eco-maze with obstacles at every corner. If you're really in it for the chillin', the event also boasts a pop-up Jim Beam Highball Bar, nosh from next-gen hawkers, and music from local musicians.
Image from: Esplanade – Theatres on the Bay
See: The Pigeoning

Where: Esplanade Annexe Studio
When: 30 May – 2 June
Watch Frank, who's convinced the pigeons are up to no good, as he struggles for control and a semblance of safety in a world that's ending. The performance will also be followed by a dialogue with the artists, as well as a closer look at the set and puppets.
Image from: Facebook – Dustbunny Vintage
Shop: Dustbunny Vintage
Where: 2A Keong Saik Road
Singapore isn't exactly well-known for a strong vintage culture a la Melbourne and the UK, but that doesn't mean it's not doing it well. This boutique in particular stocks up on rare designer bags, vintage dresses older than your grandparents, and other well-curated wardrobe pieces.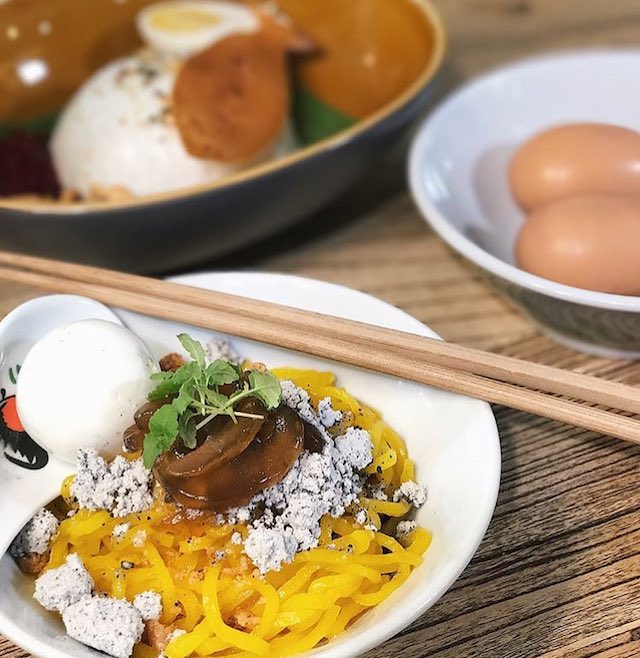 Image from: Instagram – Non Entrée Desserts
Eat: Non Entrée Desserts

It's a feast for Singaporeans… or is it? This dessert café specialises in making sweets that taste nothing like it looks. Bak chor mee? That's mango vermicelli noodles with coconut parfait "fish" balls to you. Half-boiled eggs? Ma'am, this café sells desserts. In all seriousness – this is an experience as unnerving as it is delicious.
Image from: Benedicta Foo (GOJEK)
Explore: Japanese Cemetery Park
Where: 825B Chuan Hoe Avenue
Built by Japanese brothel keepers in 1891, this burial ground is home to former Japanese working girls, soldiers, marines, airmen, and civilians. Well-kept and frankly nothing short of stunning, this park homed in Serangoon serves as a sacred, brief respite from the rest of Singapore.
---
Any content in this email including references to third party sites or applications ("Third Party Sites") is for general informational purposes only as part of our user community engagement. It does not constitute an advertisement, endorsement, recommendation or advice, nor does GOJEK derive any form of commercial benefit from third parties from sharing such content with you.

Content made available from such Third Party Sites including about their products and services ("Third Party Content") is solely the responsibility of the site provider, and any transactions you enter into concerning Third Party Content linked from this email are solely between you and that Third Party, without any liability or responsibility on the part of GOJEK, its licensors or any of its Affiliates for such Third Party Content or transactions.