Here's a little secret: the Gojek Singapore team has a soft spot for our neighboring country, Indonesia. Not particularly because our app originates from Jakarta, but because there is simply so much to love. From the universal struggle meal/comfort food Indomie to sprawling white, sandy beaches hidden in the islands of Bangka Belitung – we're obsessed!
This mini-guide celebrates the country's 74th birthday, and lets you in on the best Indonesian things you can enjoy – mostly without even leaving Singapore.
Image from: Tambuah Mas
Eat: Tambuah Mas

Where: Paragon Mall/Tanglin Shopping Centre
A staple for homesick Indonesians across the island, Tambuah Mas does classic dishes – and does it well. We'd recommend extremely soft and impossibly crispy tahu telor, ikan pepes, and lontong capgome for carbs. Tambuah Mas also serves reliably spicy sambal.
Image from: Melanie Wood (CNN)
Shop: Waroeng Indo
Where: #03-41 Lucky Plaza
Stock up on your go-to Indonesian pantry staples like Indomie and Teh Botol. But also: Indomie-flavored chips, frozen bakso, and all the different kinds of snacks and sambal you'd need to curb your cravings.
Image from: Unsplash

Play: Batik painting
Where: Kamal Arts Limited, 90 Goodman Road
The good news about these intricate pieces of Nusantara art is that you don't need much skills to start creating them. A DIY kit you can pick up at Kamal Arts Limited go for just $10, an open studio session for $20, while a proper group workshop goes for as low as $150.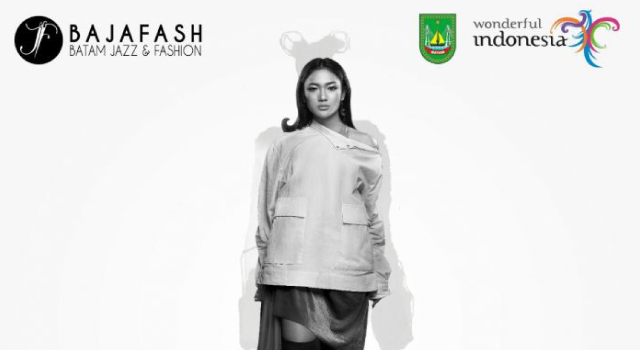 Image from: Bajafash
See/Explore: Bajafash 2019
When: 13–14 September
Where: Radisson Gold & Convention Center, Batam
Not technically in Singapore, but close enough. This jazz-meets-fashion festival runs for a whole weekend, with ticket prices starting at just IDR350,000 – definitely well-worth the hour-long ferry to get there. Psst… the Gojek folks in Batam will also be setting up a GoExplore booth, where you can discover more of the city with the suite of services available on our app!
---
Any content in this email including references to third party sites or applications ("Third Party Sites") is for general informational purposes only as part of our user community engagement. It does not constitute an advertisement, endorsement, recommendation or advice, nor does Gojek derive any form of commercial benefit from third parties from sharing such content with you.

Content made available from such Third Party Sites including about their products and services ("Third Party Content") is solely the responsibility of the site provider, and any transactions you enter into concerning Third Party Content linked from this email are solely between you and that Third Party, without any liability or responsibility on the part of Gojek, its licensors or any of its Affiliates for such Third Party Content or transactions.