There's something about wacky, thrilling, and action-packed superhero movies that just hits the spot. We've pieced together a list of some Marvel faves, beloved childhood flicks, and underrated heroes – call a Gojek home, get your laptops ready, and catch them all in action!
Cicak Man – dir. by Yusry A. Halim
A cousin to its Hollywood counterparts, the movie Cicak Man (meaning Lizard Man), has all your standard superhero tropes: gaining powers after swallowing a lizard (sounds familiar?), a nemesis, (Professor Klon), and the quintessential superhero moment when Cicak Man saves his girl from the clutches of evil. With impressive CGI for its time, this Southeast Asian superhero will have you rooting for him from the gecko (get go).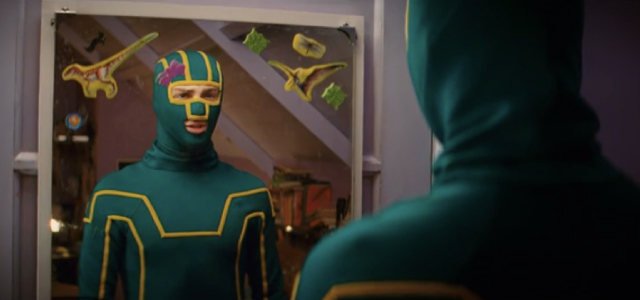 Kick-Ass – dir. by Matthew Vaughn

No superpowers? No problem! This cult favorite follows our anti-hero, Dave Lizewski, an average teen in a yellow and green suit, who becomes Kick-Ass, a hero fighting for justice (and for girls to notice him). Complete with his rag-tag superhero team of Big Daddy, Hit Girl, and Red Mist, Kick-Ass subverts your expectations of superheroes and questions what it means to be truly super.
Iron Man 3 – dir. by Shane Black

Who doesn't know Iron Man? The last movie in the Iron Man trilogy is one that truly builds on Tony Stark's legacy as the genius engineer, inventor, and superhero that he really is. Want a little more action? Binge-watch Iron Man 1 & 2 too!
The Incredibles – dir. by Brad Bird

Nothing says "fambam" like a family of superheroes saving the day together. With action-packed fight & chase scenes, family friendly humor, and the eccentric Edna Mode, this beloved Disney childhood fave has all it takes to keep us at the edge of our seats. First-time watchers, you won't have to wait 14 years for the sequel!
Thor: Love and Thunder – dir. by Taika Waititi
The latest in the Thor film series follows the titular character on his journey to fight the infamous Gorr the God Butcher. The out-of-shape Thor from Endgame? Long gone. He's now back in full glory, but is missing his iconic Hammer Mjölnir. What gives? Grab your Marvel besties to catch Thor(s) in action.
Psst, book a Gojek with promo code "GOTOMALLS" for 2x$3 off your ride to the cinemas (as long as they're in a mall)!
---
Any content in this blog including references to third party sites or applications ("Third Party Sites") is for general informational purposes only as part of our user community engagement. It does not constitute an advertisement, endorsement, recommendation or advice, nor does Gojek derive any form of commercial benefit from third parties from sharing such content with you.
Content made available from such Third Party Sites including about their products and services ("Third Party Content") is solely the responsibility of the site provider, and any transactions you enter into concerning Third Party Content linked from this email are solely between you and that Third Party, without any liability or responsibility on the part of Gojek, its licensors or any of its Affiliates for such Third Party Content or transactions.