These days, tattoos come in all types and sizes. There's an artist for all tastes, no matter what you're looking for. We've rounded up our favorite up-and-coming tattoo artists in Singapore, all of whom have distinct styles you'll want to check out.

And when you're ready for your appointment – call a Gojek. We'll get you there in any weather!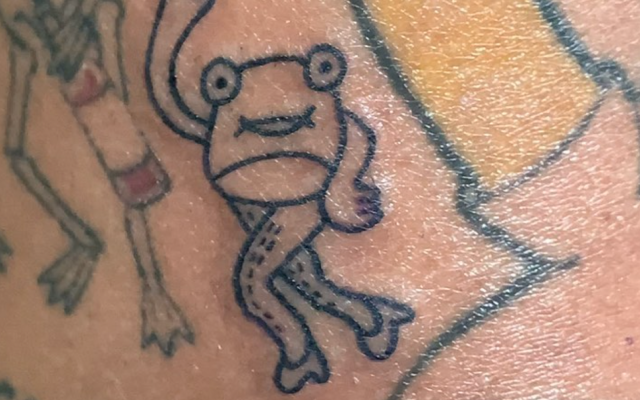 Image from: almostasthma

For cute, quirky tattoos: @almostasthma
Long-time illustrator Toh Bee Suan – also known as Almostasthma – has had her work featured all over the city, on murals and even in SEA Aquarium. Skin is the latest canvas of choice for this up-and-coming tattooist, so if you want to adopt a wonderful, whimsical creature she's created, DM her.

Image from: kylodarren_inksmith

For artsy-fartsy tattoos: @kylodarren_inksmith
Darren Ezekiel takes everything from songs to pop culture to modern art and translates them into profound pieces of skin decoration. Our particular favorites are his interpretations of Edward Hopper paintings – think lonely everyday scenes, but make it extra poetic.
Image from: tattooist_sandhya


For nature-themed tattoos: @tattooist_sandhya
Sandhya's designs revolve around intricately drawn plants, soft animals, and the occasional celestial motif. They are as dreamy as they sound, and everything you'd imagine your Pinterest page would look like if you were to search "pretty tattoos".
Image from: honestbobtattoos


For colorful, nostalgic tattoos: @honestbobtattoos
If you've ever wanted to get a childhood snack tattoo, we reckon Bob's the best person to go to. His portfolio includes: hawker foods, starter Pokémon, as well as traditional ointments your grandmother would keep. Most designs come with thick lines and well-defined blobs of color – which means they're also more likely to stand the test of time.
---
Any content in this blog including references to third party sites or applications ("Third Party Sites") is for general informational purposes only as part of our user community engagement. It does not constitute an advertisement, endorsement, recommendation or advice, nor does Gojek derive any form of commercial benefit from third parties from sharing such content with you.
Content made available from such Third Party Sites including about their products and services ("Third Party Content") is solely the responsibility of the site provider, and any transactions you enter into concerning Third Party Content linked from this email are solely between you and that Third Party, without any liability or responsibility on the part of Gojek, its licensors or any of its Affiliates for such Third Party Content or transactions.