It's the season for white-sheet ghosts, $2.15 pumpkin decorations, and – depending on who you are – countless spooky-themed parties. For those looking for a quieter night, whip your phones out: it's time to Gojek to your local cinema (or home) to watch these horror titles.

Ratu Ilmu Hitam (The Queen of Black Magic)

Revenge is a dish best served cursed. This campy classic sees Indonesia's horror queen Suzzanna learn black magic in order to wreak vengeance – people whose former lovers have wronged them, take notes.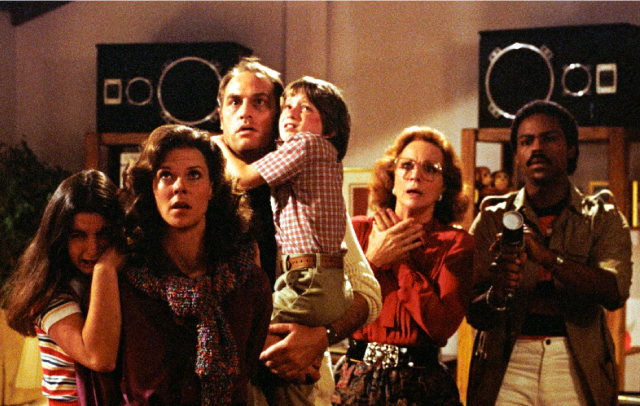 A movie set in arguably the most horrific of places: the suburb. Steve, Diane, and their children start experiencing peculiar things at home, like a glass of milk breaking, dolls moving, and limbs extending from the TV.
Nope
Two horse-owning siblings chase after a UFO after their father's death, Nearby, a theme park owner tries to cash in on the strange phenomena. As with all good spooky sci-fi, this one tells the tale of true horror: humans and their cruel need for spectacle.
The Witches
If you're looking for something more kid-friendly, this reimagined Roald Dahl favorite is cute, creepy – but most times campy. A boy and his grandmother go to stay in a fancy hotel, where children-hating witches are gathering for a convention.
Bonus: drivers' spooky stories
Attention: we've got a podcast! Hear very real ghost stories from Gojek drivers who've seen it all.
Extra bonus: a halloween playlist by Gojek
Get in the mood on the way to your Halloween date with our curated playlist of spooky tunes.
---
Any content in this blog including references to third party sites or applications ("Third Party Sites") is for general informational purposes only as part of our user community engagement. It does not constitute an advertisement, endorsement, recommendation or advice, nor does Gojek derive any form of commercial benefit from third parties from sharing such content with you.

Content made available from such Third Party Sites including about their products and services ("Third Party Content") is solely the responsibility of the site provider, and any transactions you enter into concerning Third Party Content linked from this email are solely between you and that Third Party, without any liability or responsibility on the part of Gojek, its licensors or any of its Affiliates for such Third Party Content or transactions.