Can't tell your Pollocks from Picassos? Fear not – art is for everyone! We've combed through this year's catalog for Singapore Art Week to bring you the most enjoyable (and even Instagrammable) events – no art degree necessary.
Psst… if all else fails, all you need to do is nod and stroke your chin as you and your friends tour the National Gallery. We'll help you get there.
Image from: Singapore Art Week
The famous tufted rugs of TikTok can be made DIY – sign up for a free 20-minute workshop with Cutloop Studio to get started on the rug of your dreams.
Image from: Singapore Art Week
The Bukit Panjang Tourism Board sits at Greenridge Shopping Centre, where residents talk about the spots in the neighborhood that have their heart. This one's especially great for the easties who have never ventured into the west.
Image from: Singapore Art Week
Now for one at the east – "Somewhere in Bedok blooms the blushing rouge of embroidered roses". Unlike the minimalist decor today's flats demand, this HDB home is decorated in ornamental Rococo and Georgian styles, which means you're in for a beautiful, jarring experience.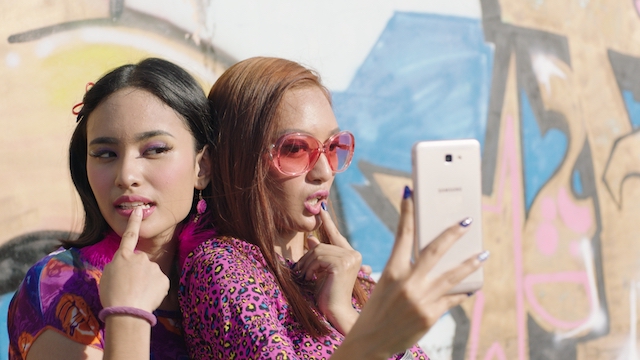 Image from: Yuni

Watch a movie at The Projector
As part of Singapore Art Week, indie cinema The Projector will present films from Indonesian filmmaker, Kamila Andini. We highly recommend Yuni, which tells the story of a schoolgirl looking to escape her little town – and the expectations that threaten to keep her trapped.
Image from: Singapore Art Week
Go beyond your usual 'Gram with a free lesson by Objectifs. This workshop will encourage you to build a narrative and tell your story through photography.
---
Any content in this blog including references to third party sites or applications ("Third Party Sites") is for general informational purposes only as part of our user community engagement. It does not constitute an advertisement, endorsement, recommendation or advice, nor does Gojek derive any form of commercial benefit from third parties from sharing such content with you.

Content made available from such Third Party Sites including about their products and services ("Third Party Content") is solely the responsibility of the site provider, and any transactions you enter into concerning Third Party Content linked from this email are solely between you and that Third Party, without any liability or responsibility on the part of Gojek, its licensors or any of its Affiliates for such Third Party Content or transactions.