It's school holiday season and we know you've got your kids' schedules packed to the brim. If you find yourself needing a little excuse to wind down for an hour or two, we've got some flicks for the whole 'fam to get cozy to. Hint: get to wherever your movie sesh is held – in a Gojek, of course.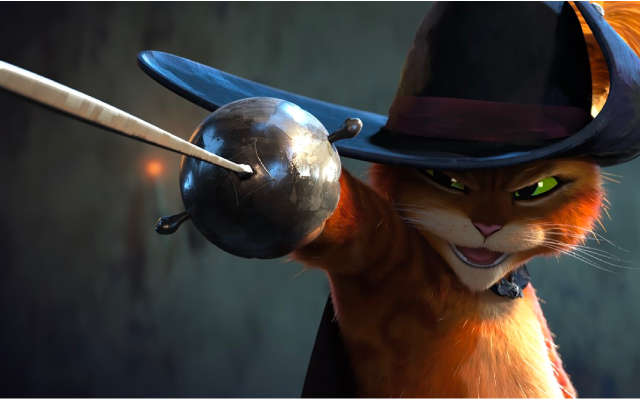 Puss in Boots: The Last Wish
In this Shrek spin-off, Puss comes face to face with, gasp, Death, who takes the form of a treacherous, seemingly infallible Big Bad Wolf. Can he escape and live his ninth and final life?
Suzume
Makoto Shinkai's latest anime has a talking chair, a talking cat, and a high school girl on a mission to close mysterious standalone doors or risk devastating natural disasters happening. Gojek to your nearest cinema to catch a screening!
Guillermo del Toro's Pinocchio
If you could only show one version of Pinocchio to your children, let it be del Toro's dazzling stop-motion retelling that celebrates parental love and families in all different shapes and sizes. Watch the Oscar-winning film on Netflix.
Spider-Man: Into the Spider-Verse
See Spidey save the world and face his demons in this animated film where comic book renderings come to life. Swing by the ArtScience Museum for a free screening! Perfect for when you're out and about in town and need to take a little breather before dinner plans.
Jumanji (1995)
This recommendation's more for parents than for kids. Stream for the nostalgia and have your kids watch anyway – few things are quite as entertaining as seeing wild animals take over suburban homes. Fancy a board game after?