GoBox is Available in 16 Regions
JABODETABEK • BANDUNG • YOGYAKARTA • SEMARANG • SURABAYA • BALI •
MEDAN • PALEMBANG • BALIKPAPAN • MAKASSAR • MALANG • SOLO •
KARAWANG • TASIKMALAYA • SERANG • CIREBON
Why GoBox
Ready in an instant
Get a pickup or a truck right away. You can place an order directly, our service is available 24/7!
Transparent pricing
A simple pricing scheme based on vehicle type and shipping distance.
Live tracking
Ship your items and track the vehicle location real-time.
No max. distance
Shipping items can be more than 100 KM in GoBox service area
Safe and insured
All drivers and vehicles have passed security and background checks. You items will be insured (by clicking on the desired insurance type)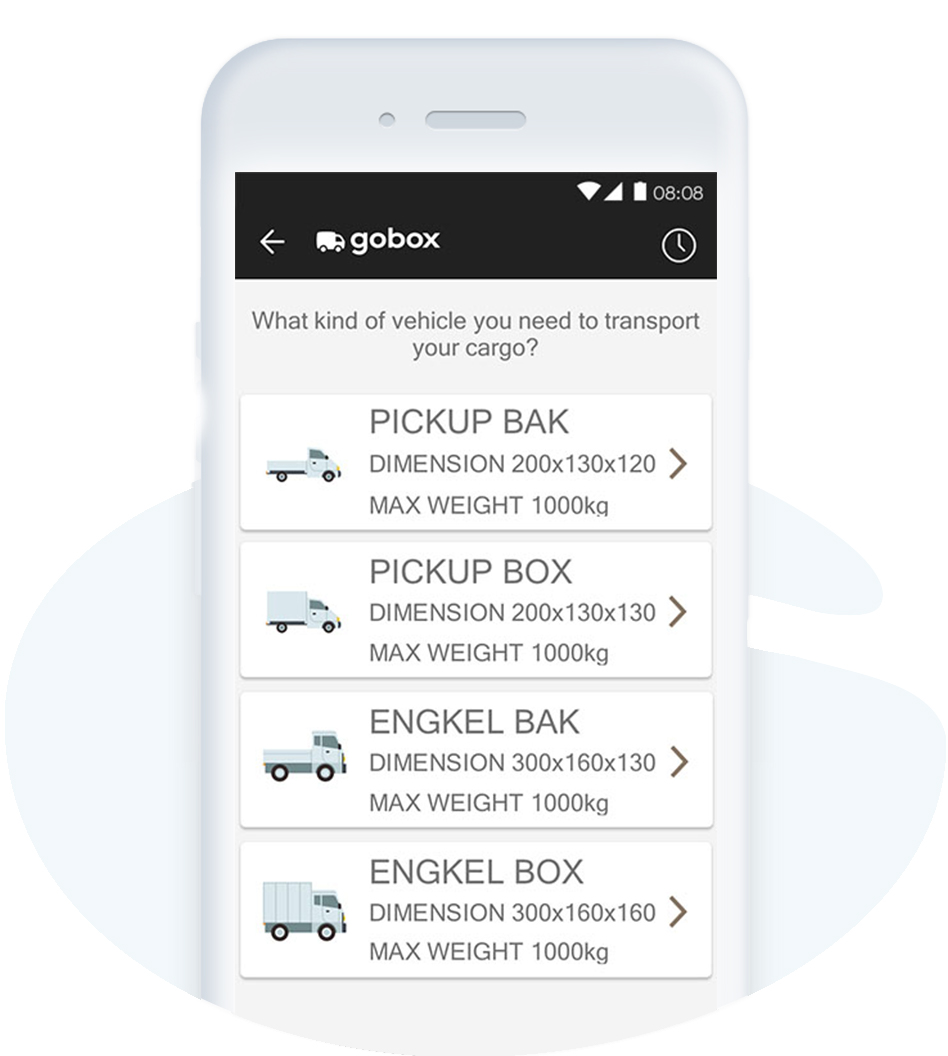 Choose GoBox from Gojek
Open your Gojek app, look for the GoBox icon. Tap it.
Select a vehicle to ship your items
GoBox has four kinds of vehicle, each with its detailed max. size and weight.
Fill in delivery details
Addresses, a phone number for our driver to contact, and a couple of additional instructions/services, if need be.
Add items' details
Describe your items specifically, e.g. how big/heavy they are. Make sure they follow the size requirements accordingly.
Review everything, before hitting Order!
You can pay with GoPay or cash. Don't forget to double-check every detail.
To GoBox Partner
We're sorry to inform you that currently we're not opening any registration. However, please continue to check this page when we're opening the registration again.

Thanks.