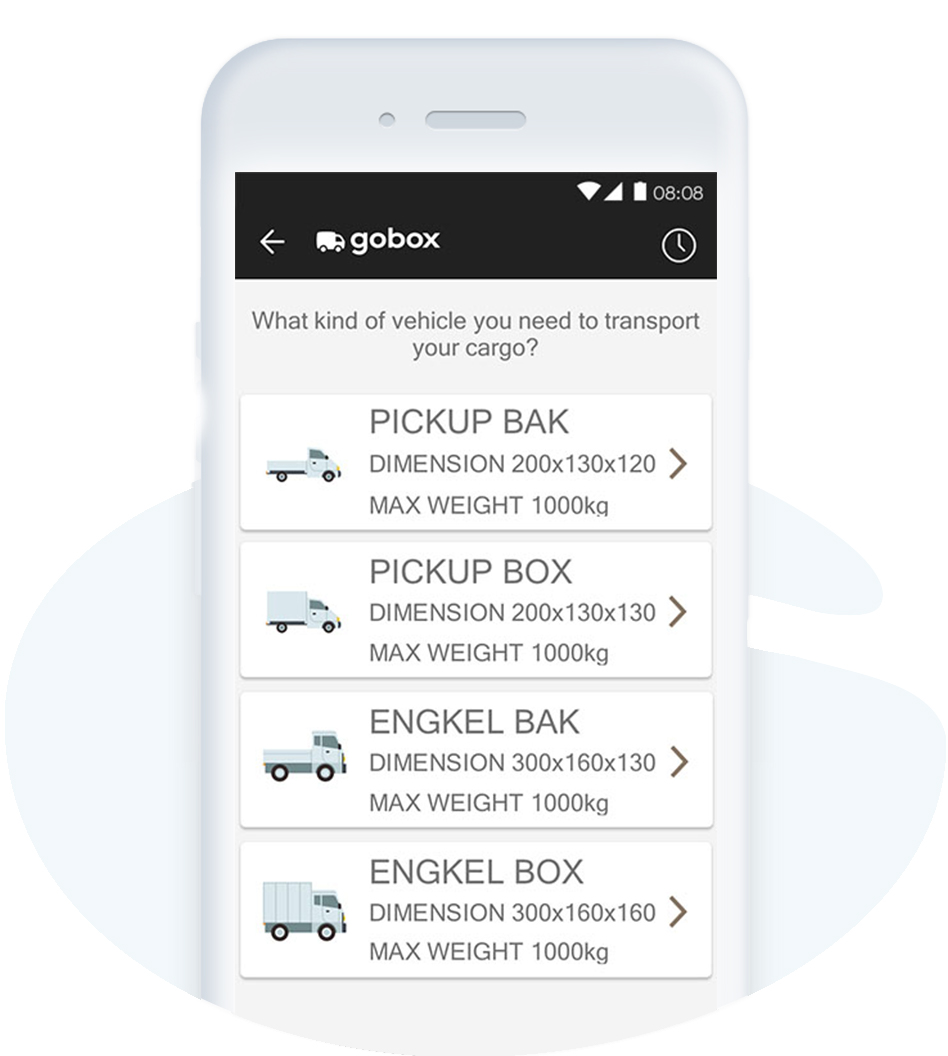 Choose GoBox from Gojek
Open your Gojek app, look for the GoBox icon. Tap it.
Select a vehicle to ship your items
GoBox has four kinds of vehicle, each with its detailed max. size and weight.
Fill in delivery details
Addresses, a phone number for our driver to contact, and a couple of additional instructions/services, if need be.
Add items' details
Describe your items specifically, e.g. how big/heavy they are. Make sure they follow the size requirements accordingly.
Review everything, before hitting Order!
You can pay with GoPay or cash. Don't forget to double-check every detail.
GoBox is Available in 14 Regions
JABODETABEK • BANDUNG • YOGYAKARTA • SEMARANG • SURABAYA • BALI • MEDAN • PALEMBANG • BALIKPAPAN • MAKASSAR • MALANG • SOLO • KARAWANG • TASIKMALAYA
Why GoBox
Ready in an instant
Get a pickup or a truck right away. You can place an order directly, our service is available 24/7!
Transparent pricing
A simple pricing scheme based on vehicle type and shipping distance.
Live tracking
Ship your items and track the vehicle location real-time.
Safe and insured
All drivers and vehicles have passed security and background checks. You items will be insured (by clicking on the desired insurance type)