Your Gojek Account is More Secure with New Login Features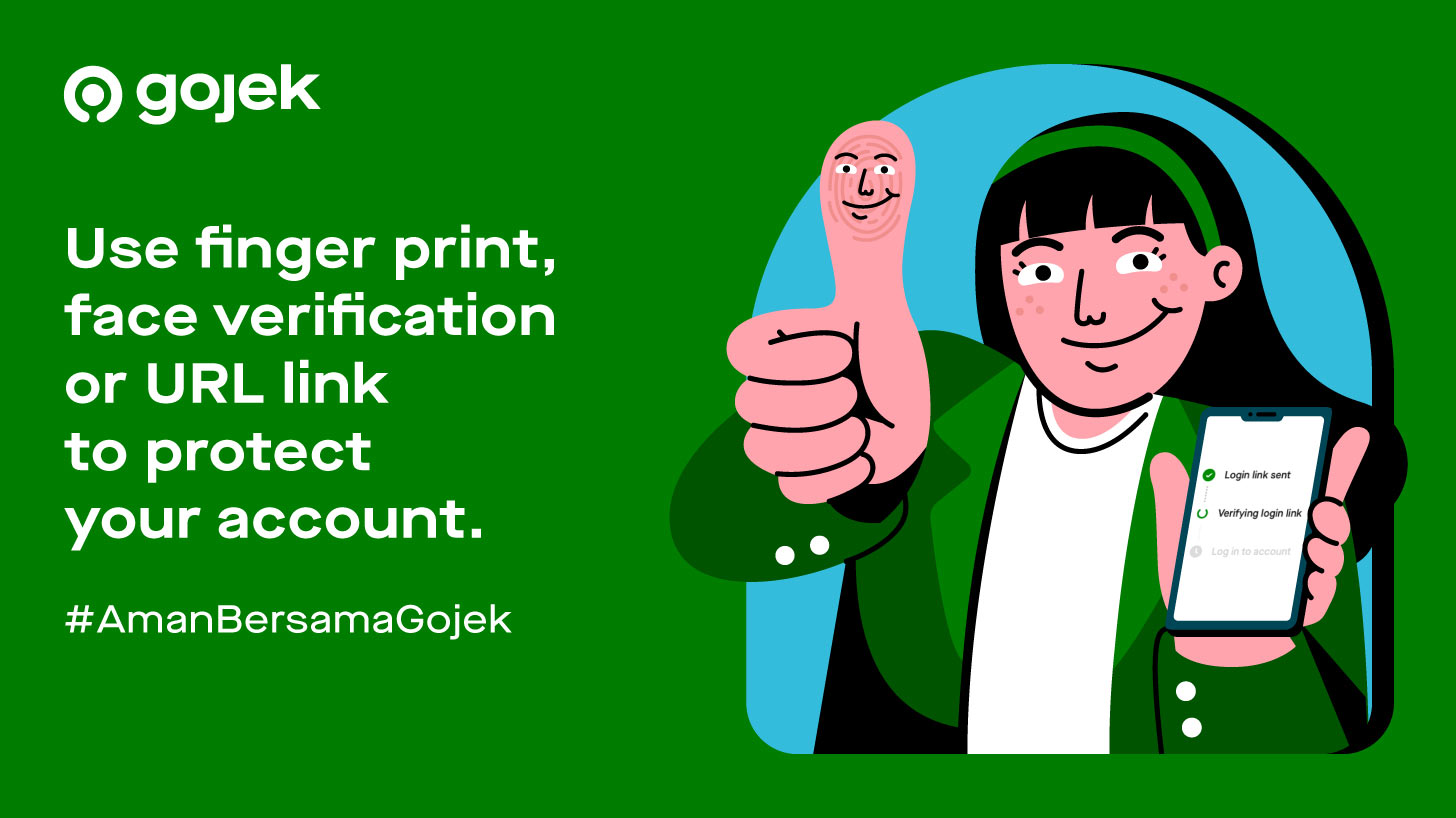 Hi Gojekers, 
Apart from continuing to be committed to providing various services that are ready to make everyday life easier, Gojek also strives for your security. To avoid the threat of irresponsible parties hijacking your Gojek account, we introduce you; smart login features.
New login features are the safest methods ready to protect your Gojek account. These features consist of Login Link and Smart Login. Both of the features are practical and ready to protect your Gojek account as they make use of the latest security technology and personalized identity verification.
Update your Gojek app to the latest version to activate the smart login features now!
To know more info about each of the new login features, click the links below:
---
Login Link
Login Link feature is a URL link sent by SMS to verify your identity. If previously you had to enter a series of OTP Code to log into your Gojek app, now with just a single tap, you can easily access your account. More secure and hassle-free!
Not only that, Login Link can also be your go to verification choice method if your device does not have a fingerprint scanner feature built in it. 
To try this feature, open your Gojek app and just tap on Login on the welcome screen to continue your login journey by entering your phone number. 
---
Smart Login
While the Login Link feature is URL based security measure, the Smart Login feature makes use of the identity or physiological characteristics of each user which consists of fingerprints to verify every login attempt to your Gojek account. It's personalized and more secure. With just a single touch of your finger, you can access your Gojek account instantly.
How to enable Smart Login feature:
from the Gojek Home page:
Open your Gojek app. 
Click on your profile picture icon and go to user settings.
Enable 'Smart Login' under the account section.
You need to scan your face or fingerprint to confirm the changes in your settings.
Smart login feature is enabled for you! If you wish to disable it, you can do it from this page.
Congratulations ~ Your Gojek account is more secure with the Smart login feature
Protecting your account is easy with our smart login features. So, you don't need to worry about bad guys attempting to hijack your account. Update your Gojek application and try the smart login features now!