Stay Healthy — GoFood's Efforts To Keep Your Order Safe
Hi GoFoodies,
The health and safety of our customers, merchant partners and driver partners has always been our top priority. With #ProteksiEkstra, GoFood has been strengthening our educational outreach as well as preventative measures to further minimise risk of infection and protect our entire ecosystem. 
In line with general guidelines from Indonesia's Ministry of Health, here's what we're doing: 
Increasing the awareness of good hygiene habits among our driver partners and providing them with soap and hand sanitizer at Gojek's driver operations offices, driver shelters and other driver community stations.
Educating merchants to ensure hygienic business operations and food  packaging, including:

Checking the temperature of all employees daily and requesting for them to rest at home if they appear to have a fever (more than 37.5 °C) or other symptoms  
Recording the details of each employee's shift (to assist with contact-tracing, if required)
Self-quarantine measures for employees who return from high-risk countries for 14 days
Ensuring all employees sanitize their hands before touching food
Providing handwash and hand sanitizer for customers, employees and drivers 
Ensuring food is well packaged and sealed safely 
Furthermore, please remember to keep yourselves safe and healthy by taking the basic protective measures below:
Frequently wash your hands with soap, for a minimum of 20 seconds each time
Keep your daily intake nutritious and balanced
Protect your immune system with proper rest and regular exercise
Cover your mouth and nose when you cough and sneeze
If you're sick, use a mask as recommended by health departments 
For you who wants to order GoFood, you can now order from multiple restaurants in GoFood that have safe hygienic procedures, just like merchants from Dapur Bersama: Box & Co., Burger King, Faasos, Eatlah, Martabak Orins, Xing Fu Tang, Mujigae, Geprek Bensu, and hundred thousands of other merchants in GoFood!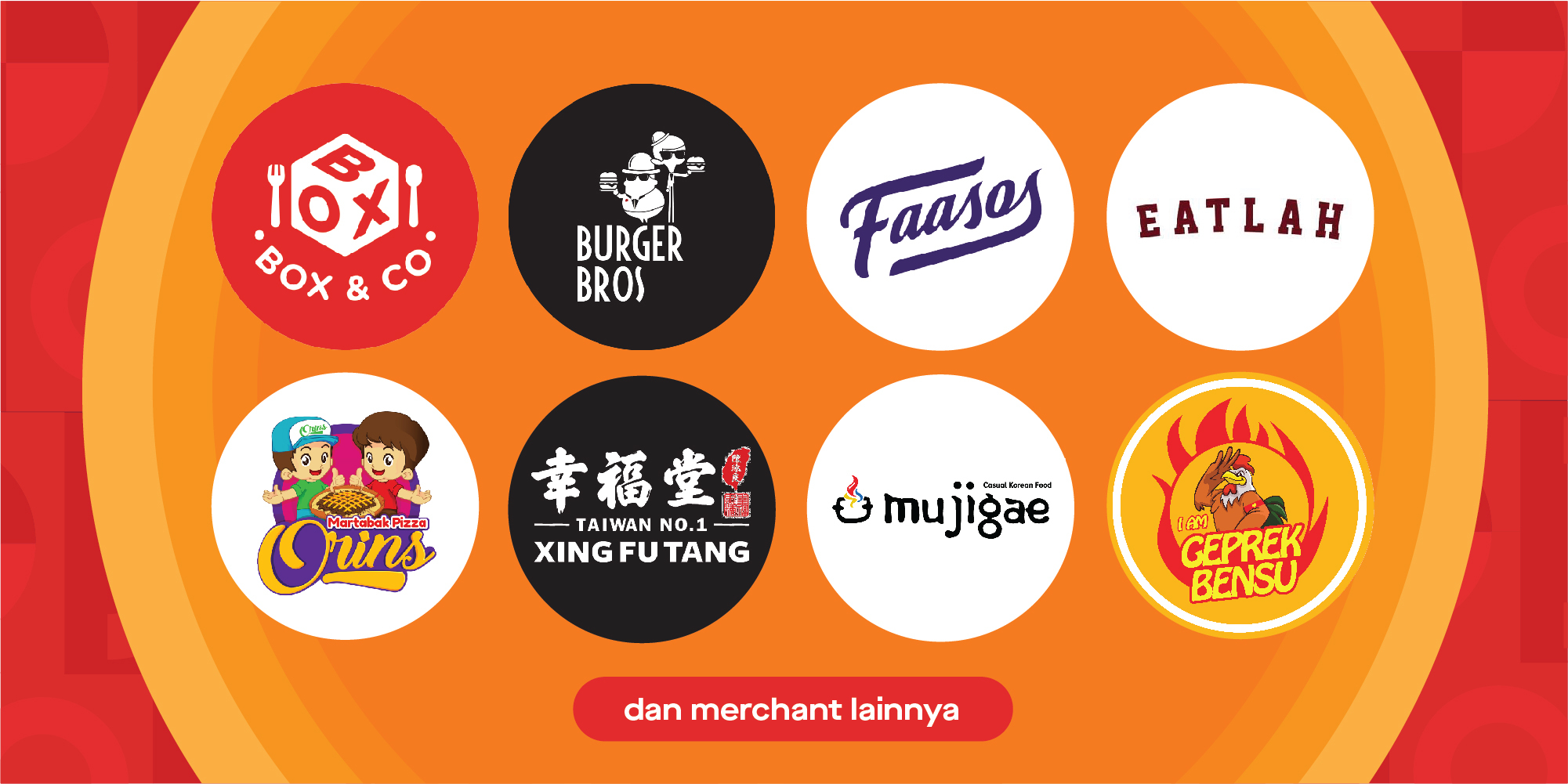 With GoFood, #ThereisAlwaysAWay to have a safe, worry-free and convenient culinary experience.