Stay Safe with Gojek's Contactless Delivery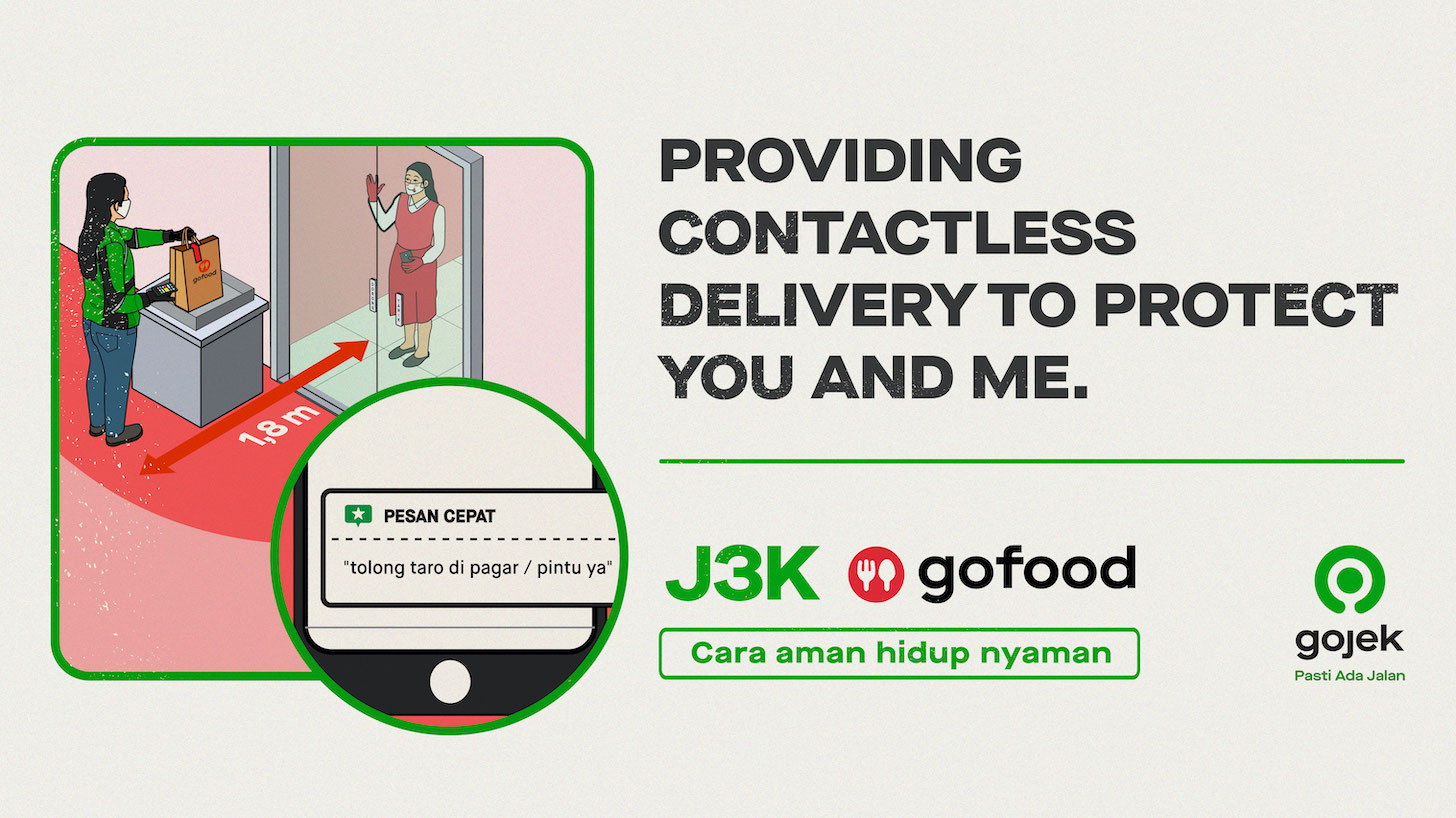 Hai GoFoodies, 
Introducing a contactless food delivery option for your GoFood orders, for added safety and convenience. The contactless food delivery option is part of GoFood's continuous efforts to support social distancing and help minimize the spread of the Coronavirus disease (COVID-19).
Follow these 3 easy steps!
Before you confirm your GoFood order, choose one of the non-cash payment options: GoPay or PayLater
After ordering and getting the driver, open the Chat feature from your GoFood order to communicate with the driver, and select one of the quick messages (auto-reply option) that we have provided:


"Please leave food at the door and inform me after drop-off
"Please leave food at the lobby and inform me after drop-off"

If you opt for contactless delivery, your driver will send you a photo of your order via the Chat function, once it has been placed at the agreed-upon location
GoFood also provides you with information on temperature checks of the merchant and driver-partners you are coming into contact with. This ensures the health and safety of all those interacting with your food order and provides you with added assurance on your safety. 
Let's support our local drivers and merchants for their 'heroic' efforts in continuing to provide you with delightful services during this difficult period.
You can appreciate them by giving 5 stars ratings and GoPay tips for drivers who always ensure the utmost safety of your food orders.
Also, since your security is our top priority at Gojek, we want to make sure you get comprehensive protection in the transaction process within Gojek application. We encourage you to use GoPay/ PayLater for the payment method, and always use GoPay PIN. With the rise of fraud cases targeting victims of smartphone users, keep in mind that neither Gojek nor partners or official Gojek drivers ever ask for an OTP (One Time Password) code for users for any reason.
Thank you for choosing GoFood. Please always take care of your health by washing your hands with soap, eating healthy, sleeping properly and exercising regularly.