Partner Jempolan, Solid Advertisement Solution for GoFood Partners
Gojek through GoFood, our food delivery service has always envisioned ourselves as the main growth center of our merchant. As a result, we always aim to find a solid solution to fulfil our GoFood Partners' needs. It is a privilege and mandate at the same to always innovate and develop a solution with you, your restaurant, and customers.
It is an act of active listening which puts us in the shoes of yours. We know that 2020 is not an easy year. Mostly merchants suffered from decline of the dine-in transactions. As a gear to fulfil your needs for extra visibility within our vast online ecosystem, we introduce Partner Jempolan for all of your restaurants.
Partner Jempolan is new advertisement inventory on GoFood page where the customers are actively discovering exciting restos. By advertising on Partner Jempolan, your customers who are still within a 4 km radius can easily find your restaurant or beverage stall. To find out the strengths of Jempolan Partners, see the points below.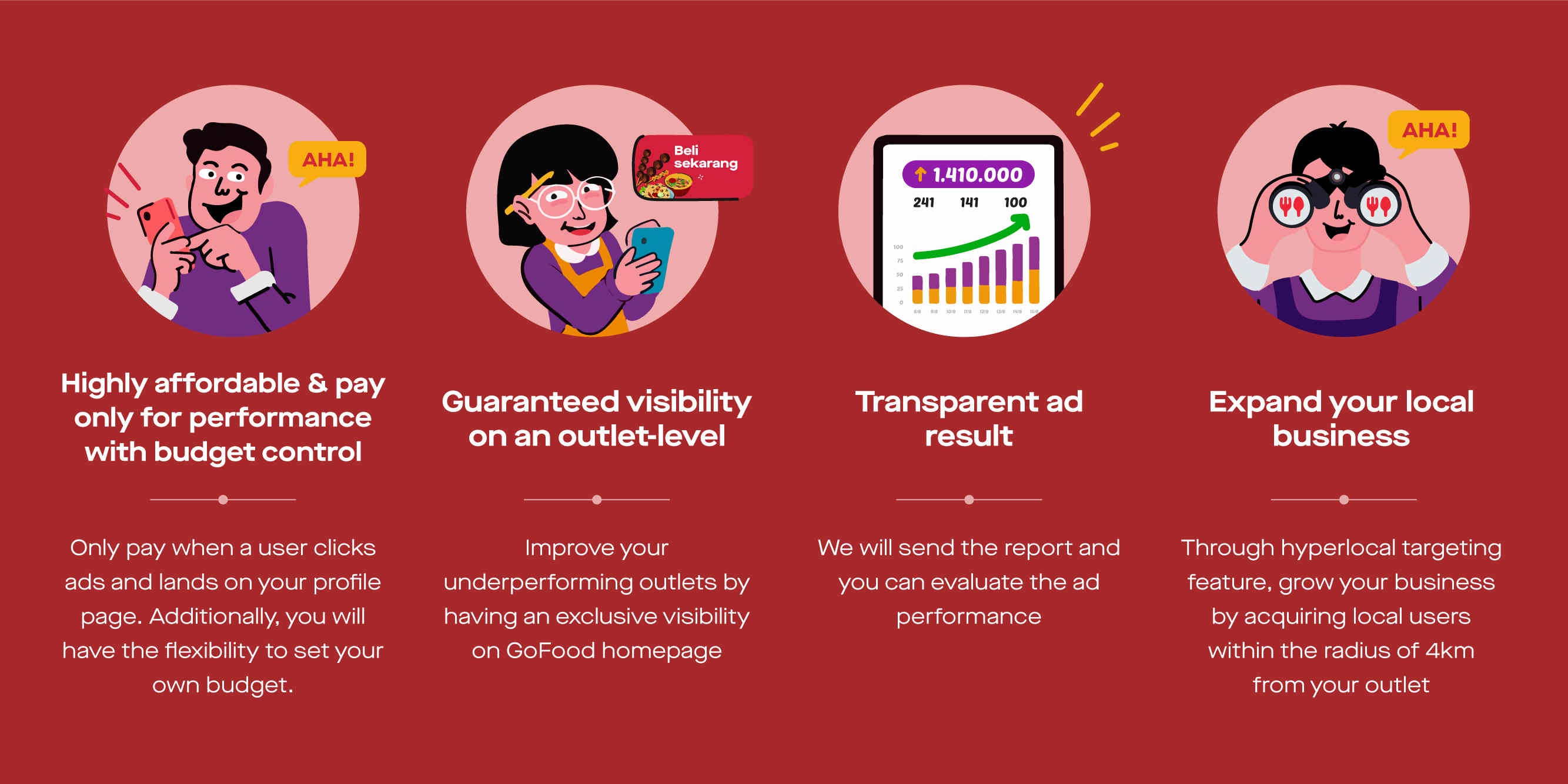 "Sophisticated and interesting. Why did I end up finding this Partner Jempolan to be sophisticated? Because I see Orins on GoFood more often. I also immediately saw the data, and the sales had gone up. There's an upward sales movement. " - Kevin Andrian, Manager of Business Development, Martabak Pizza Orins
Only merchants with resto with rating ≥ 4  on GoFood can participate in this ad. Advertise with Gojek! Contact your sales representative to use Partner Jempolan. Click here to know more about Partner Jempolan