Stay Healthy — GoFood's Preventive Efforts to Stop the Spread of Coronavirus (COVID-19)
Hi GoFoodies,
During the current global pandemic, it's important that we prioritize our health and safety, look after each other and help curb the spread of the Coronavirus. For you who #stayathome in support of physical distancing, do not worry about getting your essential supplies. GoFood, GoMart, and GoShop services offer solutions that enable you to purchase food, groceries and household items at the comfort of your home.
1. Cashless Payment 
GoPay and PayLater make it easier for you to practise #physicaldistancing and reduce the risk of transmission when making transactions on GoFood, GoMart and GoShop.
In collaboration with more than 26 banks to encourage the adoption of digital payments amid COVID-19, GoPay is providing top-up services free of charge for all users through various banks. Click here for more information about the program.
In addition, with GoPay / PayLater you can #TipMore (#KasihLebihan), up to Rp 100,000, to show your support and appreciation for Gojek drivers.
2. Contactless Delivery
Through quick message text options in the Chat feature with drivers when making an order, you can easily select contactless delivery and avoid direct physical contact when receiving your food. This initiative is part of Gojek's continuous efforts through its GoFood, GoMart, and GoShop service to support social distancing and help minimize the spread of the COVID-19.
Here are the 3 easy steps to choose contactless delivery:
Before you confirm your GoFood/GoMart/GoShop order, choose one of the non-cash payment options: GoPay or PayLater.
After the order has been accepted by a driver, open the Chat feature on GoFood/GoMat/GoShop to communicate with the driver, and select one of the quick messages (auto-reply option) that we have provided:
- "Please leave food at the door and inform me after drop-off."
- "Please leave food at the lobby and inform me after drop-off."
After you opt for contactless delivery, the driver will send you a photo of your order via the Chat function once it has been placed at the agreed-upon location. 
3. Enhanced Food Safety Procedures for GoFood Partners
The health and safety of our customers, merchant partners, and driver partners has always been our top priority, and we have proactively strengthened our awareness, prevention, and protection efforts against COVID-19.
Some of the initiatives we have implemented to protect our ecosystem, in line with guidelines from Indonesia's Ministry of Health, include:
Increasing the awareness of good hygiene habits among our driver partners and providing them with soap and hand sanitizer at Gojek's driver operations offices, driver shelters and other driver community stations.
Educating merchants to ensure hygienic business operations and food packaging, including:
Ensuring kitchen cleanliness by using disinfectants
Ensuring all employees sanitize their hands before touching food
Providing handwash and hand sanitizer for customers, employees and drivers
Wearing masks before preparing food
Ensuring food is well packaged and safely sealed 
Allowing only employees with a normal body temperature to work
Checking the employees and drivers temperature and provide a body temperature card
Reducing physical contact between employees and drivers when handing over food
Furthermore, please remember to keep yourselves safe and healthy by taking the basic protective measures below:
After receiving your food, always remember to place your food in your own clean containers at home and use your own cutleries.
Frequently wash your hands with soap, for a minimum of 20 seconds each time.
Maintain a nutritious and balanced diet.
Protect your immune system with proper rest and regular exercise.
Cover your mouth and nose when you cough and sneeze.
If you're sick, use a mask as recommended by health departments.
For you who wants to order GoFood, you can now order from multiple restaurants in GoFood that have safe hygienic procedures, just like merchants from GoFood Festival and Rebel GoFood Kitchen: Box & Co., Burger King, Faasos, Eatlah, Martabak Orins, Xing Fu Tang, Mujigae, Geprek Bensu, and hundred thousands of other merchants in GoFood!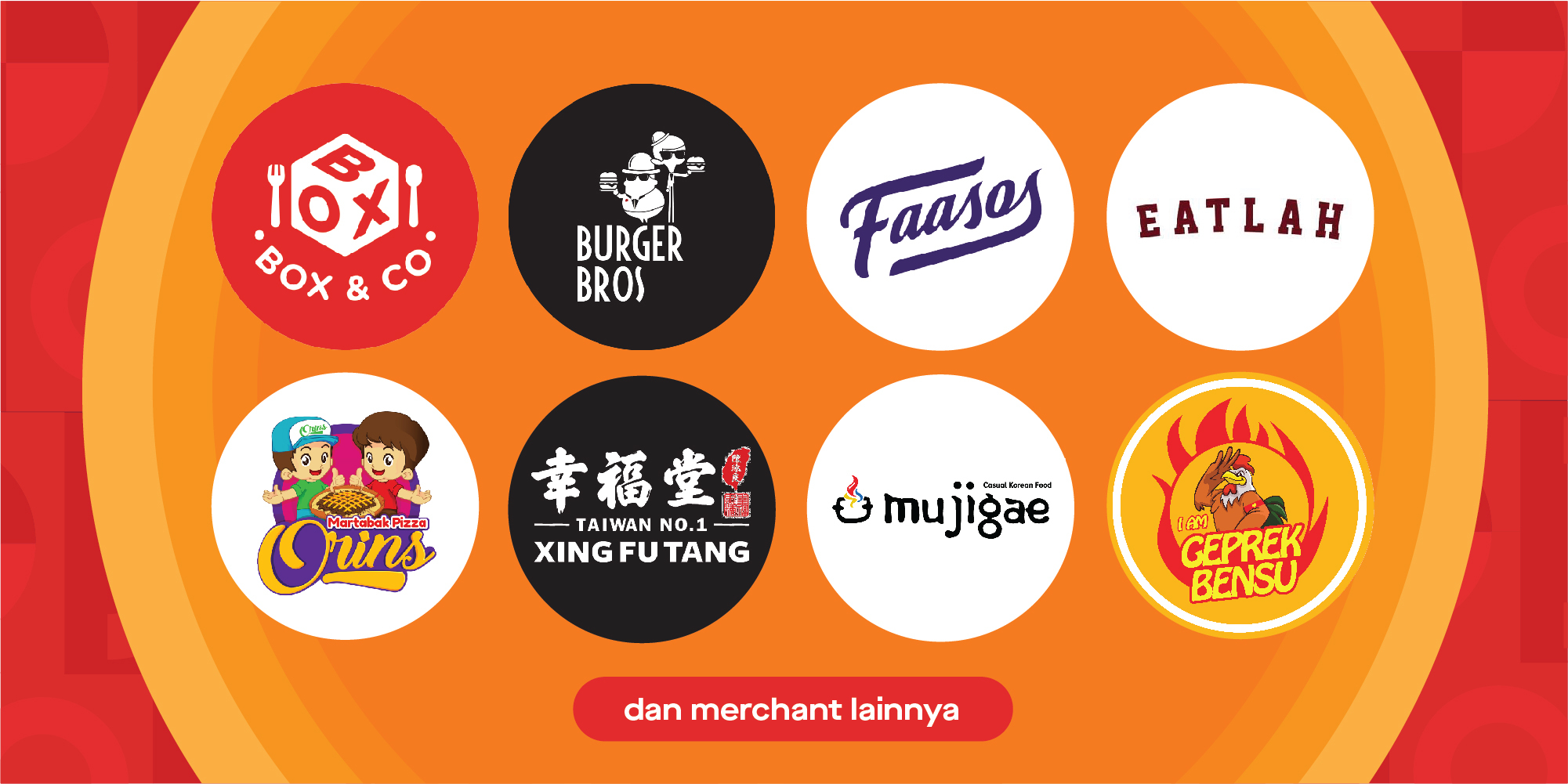 With GoFood, GoMart, and GoShop, #ThereisAlwaysAWay to have a safe, worry-free, and convenient culinary experience when you #stayathome.