Welcoming a fresh start
Meet Solv, Gojek's new logo
Founded on the principle of solving everyday challenges with technology, the Gojek app has evolved from offering just ride-hailing to a suite of more than 20 services today. As we continue to grow as a leading tech company serving everyday solutions for millions of users across Southeast Asia, our passion for problem-solving grows.

This journey builds on our ever-present dedication to creating seamless experiences for users, and providing the socio-economy impact for millions of our partners (drivers and merchants).

Our new logo symbolizes Gojek's transformation from being a ride-hailing service to becoming the largest Super App with three platforms: consumer, driver, and merchant applications, with a variety of smart ways to eliminate hassles.

We believe that with Gojek, and with continuous technological innovations, There Is Always A Way to solve everyday problems and affect positive social impact.
History
Gojek's journey began in 2010 as a motorcycle ride-hailing call center in Indonesia. The homegrown app was then launched in 2015 with only three services: GoRide, GoSend, and GoMart.

Since then, the app has evolved into a Super App, a multi-services platform with more than 20 services today.

Gojek is now a leading technology group of platform serving millions of users in Southeast Asia.
Services
Through just one platform, Gojek's users can access over 20 services ranging from transportation to food delivery, massages, e-money, and even a loyalty program. Because with Gojek, There Is Always A Way.
Social Economy Impact
Research by the Demographic Institute of the Faculty of Economics & Business, University of Indonesia, in 2018, involving 6,732 respondents, conducted across 9 cities in Indonesia.
Delivering Economic Impact For Indonesia
Gojek contributed around
Rp44.2 trillion (US$3 billion) to the Indonesian
economy as of end 2018*.
Our Impact Helps The Members In Our Ecosystem
Driver-partners
After joining Gojek, the quality of life of our
driver-partners' have increased—100%
of them believe that they can provide better well-being for their family. Most also claim they can now send their children to school, especially with the fair incentives and policies that Gojek provides.
Merchants
Gojek's ecosystem supports
the growth of MSMEs in Indonesia. 93%
of MSME partners experience an increase in transaction volume and
55%
of them experience an increase in earnings.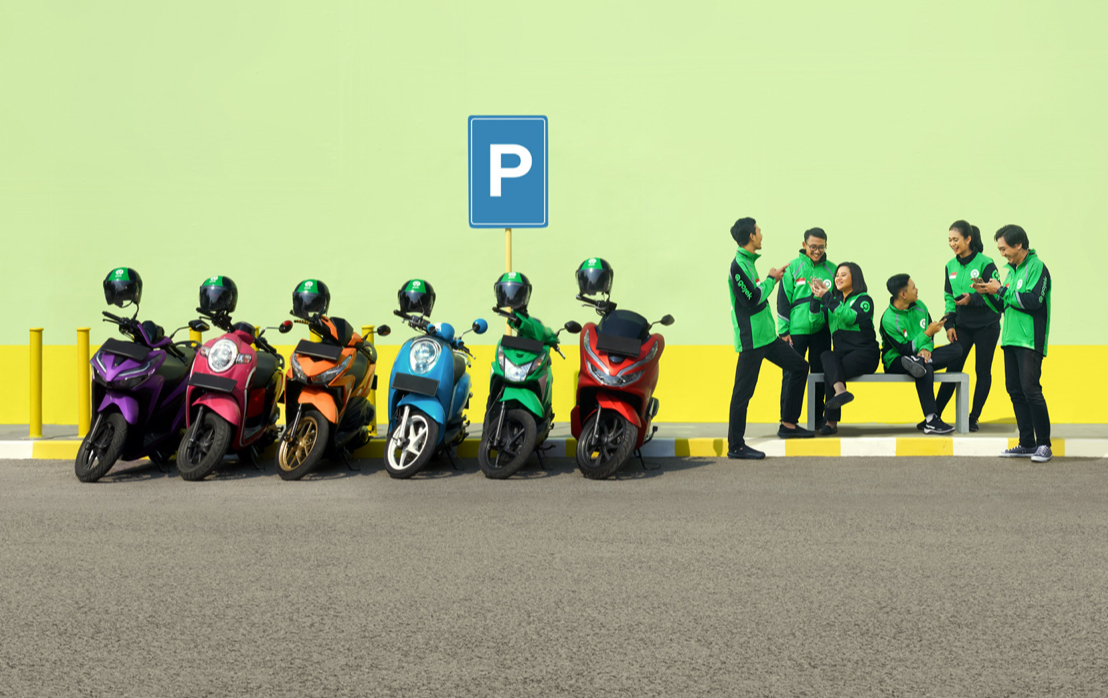 24th Nikkei Asia Prize
Gojek's Founder & CEO, Nadiem Makarim, was awarded the '24th Nikkei Asia Prize' award for Economy and Business Innovation category in Japan.
2018 Bloomberg 50
Nadiem Makarim was listed as '2018 Bloomberg 50' as the most influential business figure in the world.
50 Companies That Changed The World
Gojek is the only company in Southeast Asia to enter '50 Companies That Changed The World' in Fortune 2017 edition.
The Most Proactive Financial Technology Company in Supporting Non-Cash national Movement
GoPay has been named the Most Proactive Financial Technology Company in Supporting the Non-Cash National Movement in 2017 by Bank Indonesia.
MURI's World Record for GoFood Festival
In June 2019, GoFood Festival achieved MURI's world record as the MSME Business Food Network for the most locations in Indonesia and the world.