What makes a house a home? Lots of making your space your own, and that means having a unique combination of furniture that makes you smile. Take a break from Ikea and come with us – this week on Gojek recommends, we explore the showrooms you won't want to miss in Tan Boon Liat Building: the one-stop shop for all things decor, right in the heart of Outram.
Image from: Deer Industries
Where: #07-05
If you're planning to have children, or if you're a child at heart, Deer Industries has all the kid-friendly furniture your house will need. Think soft pastels, safari-themed knick-knacks, and the biggest Jellycat collection Singapore has seen. Too cute.
Image from: Vitra
Where: #14-08
A favorite amongst modernists, Vitra's designs are functional, timeless, and versatile enough to match every aesthetic imaginable. This one's especially great if you and your partner have opposing tastes.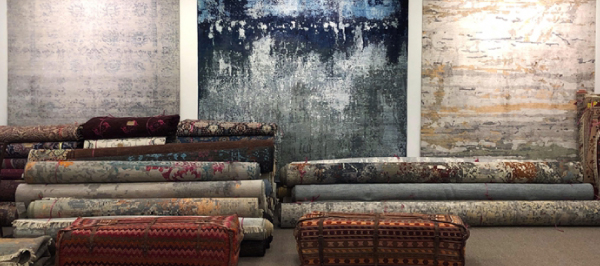 Image from: Jehan Gallery
Where: #03-08
Nothing is as effective as defining your areas as a good carpet, especially in small open-concept apartments. If you're looking to spruce up your floor, this shop has over two centuries' worth of experience curating, creating, and cleaning rugs.
Image from: Journey East
Where: #03-02
A familiar name for the designers and design enthusiasts, Journey East has a beautiful collection of vintage and restored stuff. But if old school isn't your thing, the furniture boutique also has sensible, modern options.
Image from: Angie's Oyster Bar & Grill
Bonus: Angie's Oyster Bar & Grill
Where: By the carpark entrance, level 2
Not a furniture shop, but a great place to fuel up before/after the many hours you'll spend perusing furniture.
---
Any content in this blog including references to third party sites or applications ("Third Party Sites") is for general informational purposes only as part of our user community engagement. It does not constitute an advertisement, endorsement, recommendation or advice, nor does Gojek derive any form of commercial benefit from third parties from sharing such content with you.

Content made available from such Third Party Sites including about their products and services ("Third Party Content") is solely the responsibility of the site provider, and any transactions you enter into concerning Third Party Content linked from this email are solely between you and that Third Party, without any liability or responsibility on the part of Gojek, its licensors or any of its Affiliates for such Third Party Content or transactions.