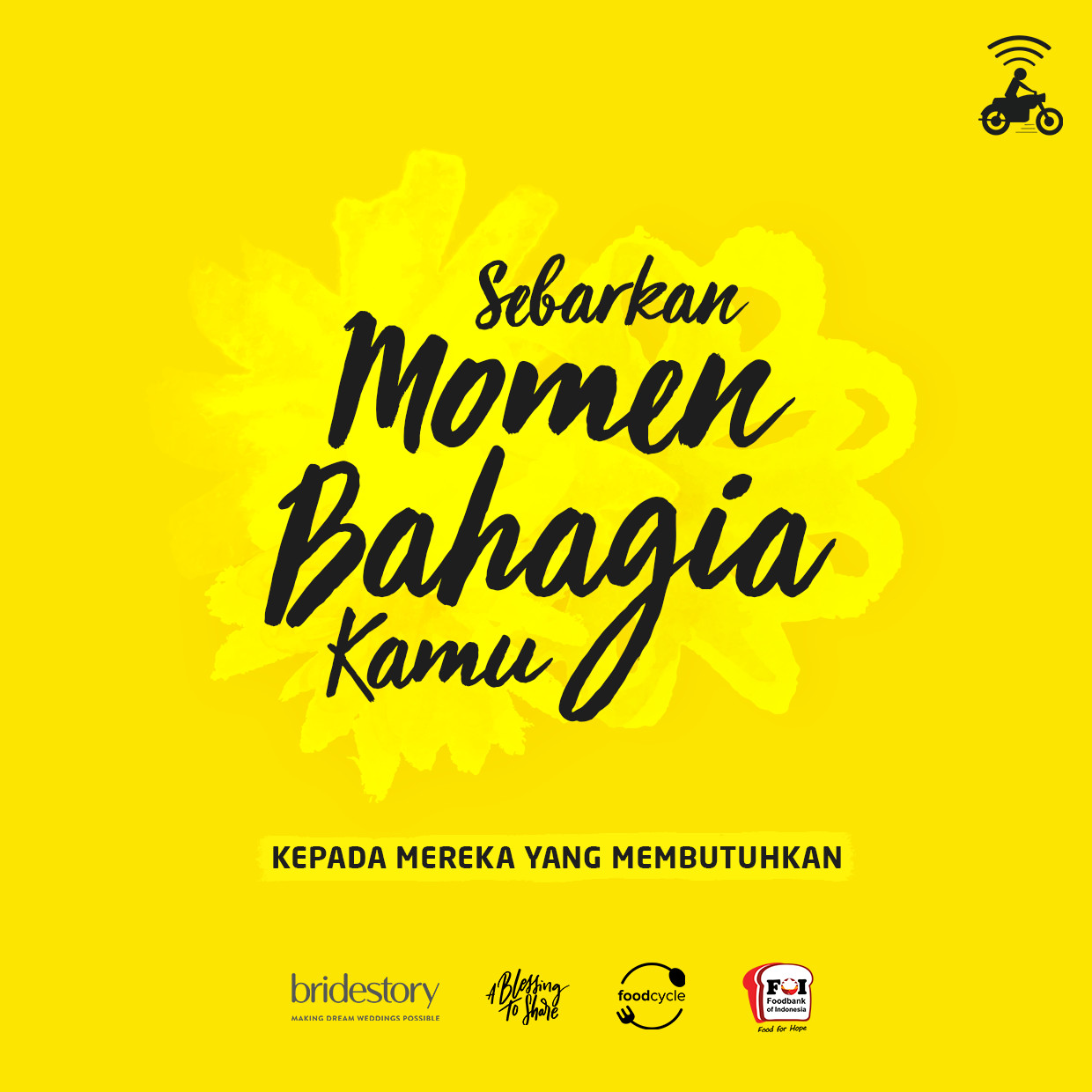 Momen pernikahan menjadi hal yang tak akan pernah terlupakan bagi setiap pasangan. Hari penuh cinta, kebahagiaan yang di sertai dengan jamuan yang berlimpah makanan. Akan tetapi setelah hari bahagia itu berakhir, seringkali banyak makanan yang terbuang sia sia. Padahal banyak sekali di luar sana saudara-saudara kita yang masih kelaparan.
Kini kamu bisa bergabung dengan program "A Blessing To Share", sebuah program dari Bridestory dan Food Cycle Foundation untuk membagikan makanan surplus pada pernikahan kepada mereka yang membutuhkan. Makanan surplus tersebut akan di antar ke Food Bank Of Indonesia dengan GO-SEND atau GO-BOX ke tempat penampungan makanan untuk dites kualitas dan rasanya, sehingga makanan yang dikirimkan dapat dimakan tanpa khawatir.
Daftarkan pesta pernikahan kamu di program "A Blessing To Share" dari Bridestory untuk membahagikan mereka sebahagia pesta pernikahanmu.